Adding a new dimension with Axis Comminications authorised partnership. Today we announce our partnership with Axis Communications.
COVID-19 is an infectious disease caused by severe acute respiratory syndrome coronavirus 2 (SARS-CoV-2). See our full COVID-19 policy here.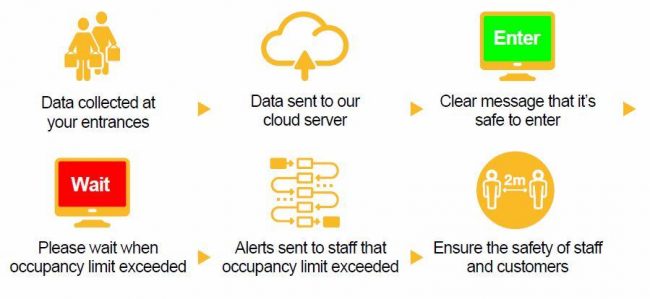 Automatic live people counting occupancy, montoring limits and footfall analytics solution. In these challenging times we want to help you work samrter not harder.